Professional language services that your industry deserves.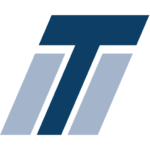 It calls for an experienced and savvy translator to speak to a specific audience. We have such experts in our team and they promise to match the expectations of the clients. We promise coherent translation while factoring in cultural fine details and keeping the meaning.
We have a team of specialized translators in the following sectors:
Education
Information Technology
Finance/banking
Web Content
Legal
Marketing
Resume/Certificates
Medical reports
Manufacturing
Literature
Engineering/Technical
Most of our clients seek T&P services majorly to reduce the likelihood of translation errors. The in-house T&P team goes through every word and sentence to ensure that the translation is well done and the meaning is retained.
TransMedia translation services cover:
SRT and subtitle production
Whether you need transcriptions of the source video or SRT files to produce burnt-on subtitles, our subtitle translators would create SRT files that are used to produce.
Customers, suppliers, and prospective partners generally have a huge impact on a business. Their opinion can either create or damage the image of a business. This is where we come in.
Our PR team helps businesses build their professional image to maintain a good relationship with their customers, suppliers, and partners. We help businesses enjoy market credibility and better client exposure.
Currently, we offer the following Public Relations services:
We have a team of graphic designers who use both hands and machines to create models that inspire and stun the consumer. The experts are responsible for developing attractive designs, brochures, magazines, and digital ads.
Our Graphic Design Services:
Our graphic designers do the following among many other duties:
Design of Training Programs
We help businesses organize workshops (training), education trips, and language-related seminars and training programs by considering budget, delivery mode, and learning style. We also look at the content, communication route, and timelines for training when coming up with the designs.
Our experts first understand the needs of your business before coming up with the most suitable design models for the training programs. We assess our programs at an individual and organization level.
Every marketing campaign needs an attractive events team to help it reach a wide audience. We have a team of experts in events management who can help create and implement the best practices to delight your audience. We help organize events with focuses on:
Our Events Management Services: